We educate young adults about discrimination and the dangers of intolerance.
We bring our programs into communities throughout America.
We go where there is a want and desire to learn.
We provide a fix and have lasting impact.
The Anne Frank Center offers traveling exhibits, workshops, performances, and virtual field trips to communities throughout America. Learn more, or request a program.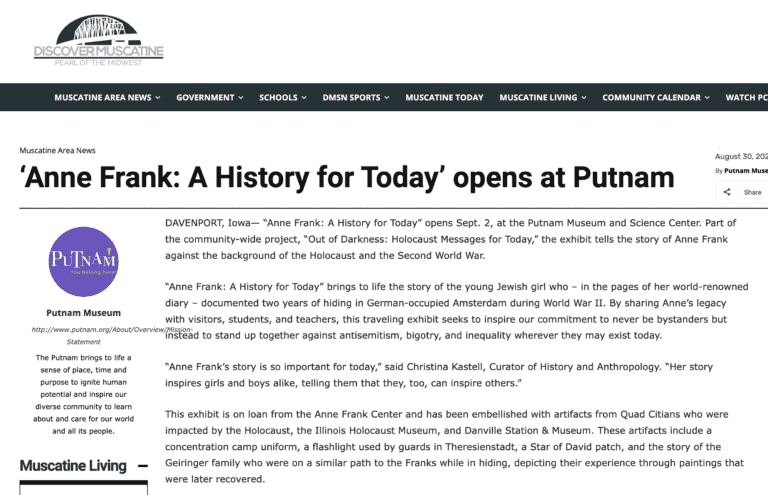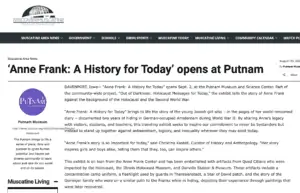 DAVENPORT, Iowa— "Anne Frank: A History for Today" opens Sept. 2, at the Putnam Museum and Science Center. Part of the community-wide project, "Out of Darkness: Holocaust Messages for Today," the exhibit tells the story of Anne Frank against the background of the Holocaust and the Second World War. Read more »
"Where there's hope, there's life.
It fills us with fresh courage and makes us strong again."
The Anne Frank Center advances the writer's legacy through dynamic programming and the arts. Its mission is to reach young adults and build them into communities of Upstanders.


​Please join us as we celebrate this year's amazing scholarship recipients, who each in their own way uphold Anne Frank's humanitarian ideals. Because of the COVID-19 pandemic, this year's Spirit of Anne Frank Awards will be presented virtually. Learn more about the SAFA program.
Meryl Streep for the Anne Frank Center USA on the 70th anniversary of Anne's diary
Support the Anne Frank Center today
Your support helps us to bring more programs to communities throughout America.